About
INK METAL is a one-of-a-kind collection brought forth by master sculptor and veteran of the motion picture industry, T.S. Wittelsbach of the House of Wittelsbach, and one of the nation's most renowned innovators of custom jewelry, Jim Tuttle of Green Lake Jewelry Works. Based in Seattle, WA., the workshop of premier metalsmiths and old-world craftsmen bring to life Wittelsbach's exquisite line of ornately detailed jewelry – all reflective of his dark, countercultural aesthetic.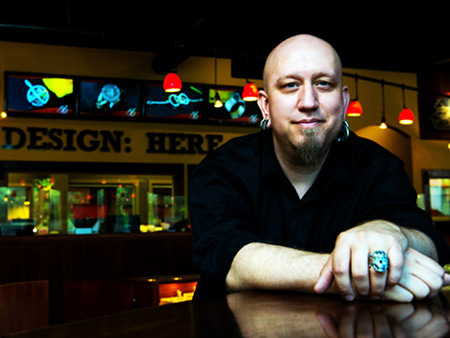 Designer T.S. Wittelsbach in the Seattle studio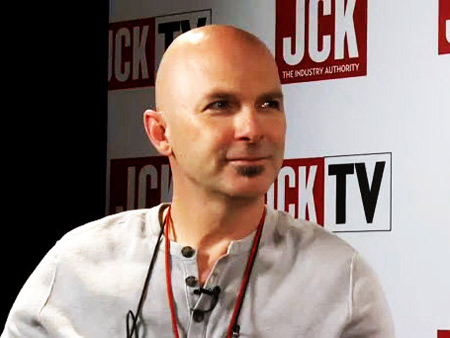 Principle Jim Tuttle at JCK Las Vegas

"We've successfully joined Wittelbach's sculptural vision & technical ability to the craftsmanship, artistry & attention to the detail which Green Lake Jewelry Works is known for. At the end of the day, we've created a line of jewelry that no-one else could produce."

– Jim Tuttle, Gold and Platinumsmith, Owner

From folkloric tales of the sea to post-apocalyptic nightmares, the Ink Metal collection boasts fine rings and pendants inspired as much by fantasy as they are luxury. With a diverse offering that ranges from sterling silver to more substantial pieces cast in noble metals like palladium, the collection makes available an assortment of aspirational additions to the hand – be it on a rock-n-roller, or bride-to-be.
After a distinguished career in Hollywood – where Wittelsbach served as the lead sculptor on such films as Batman Forever, Pirates of the Caribbean, and Big Fish – the artist took his technical understanding of using form, motion, and tension to tell a story and began to create on a much smaller scale. In 2005, he launched his own line of jewelry, the House of Wittelsbach. Hinged largely on traditional European iconography and translated with crypt-like skeletons resurrected from a dusty underworld, the House of Wittelsbach reimagined what fine jewelry could look like.
Today the Green Lake Jewelry Works studio and House of Wittelsbach present Ink Metal, a collection replete with everything from the fantastic to the sheer decadent. T.S. Wittelsbach personally designs each piece from his bench in Seattle, WA.
Follow the process of INK METAL design on Facebook at www.facebook.com/inkmetalcollection.